Search Status (Post Links)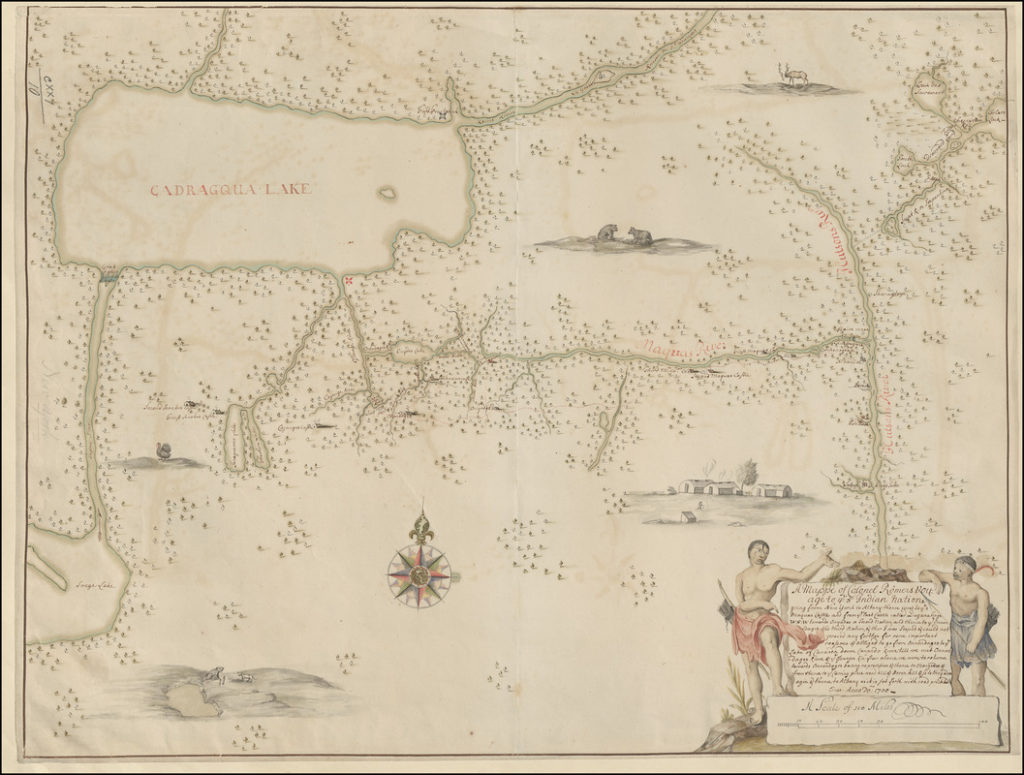 Col. Engineer Römer's ca. 1698 Memorial & Mappe
I've been searching out liming technologies (kilns of various designs) and from this have been on the trail of Col. Engineer Römer's Memorial (Report with accompanying Map) of an inspection trip to upper New York State. The Report went to Governor Lord Bellomont; and then to England.
This comes from the Mahone Bay (Nova Scotia) hypothesis which is that New Englanders smuggled lime to Boston (ending circa 1697 when Massachusetts residents found deposits at Newbury, MA), and further, to Newfoundland's large Baie Placentia French settlements until the Treaty of Paris (1763).* I've been looking for Römer's Memorial, as it was prepared at the tail end of the proposed 'Boston-Acadia lime smuggling' window.
Quicklime
Quicklime ("lime") is from limestone. Its cheap substitutes were oyster-lime and bird-shell lime. Quicklime was a strategic material (fortress mortar), disinfectant (limeslake), fire protection (whitewash), and fertilizer (for acidic soils). All of these important applications and the interests of William III, George III, and William IV have got me investigating the original archival holdings of several nations.