Alberni to Qualicum
The trading trail across the mountains
Project start: 2012
Discoveries Key
A. Horne Lake
B. Port Alberni
C. 2016-forward

About this Project:
This project began during a search for the earliest reports of the caves at Horne Lake Provincial Park, Vancouver Island, BC, Canada. The hunt led to road works, and then back to the earliest written colonial records in British Columbia – when Great Britain's imperial negotiators proposed the 1846 Oregon compromise – making the 49th parallel the border between US and British territories.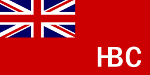 HBC governed the Columbia District for Britain as part of its trading territory centred on the Columbia River basin (Americans called it "Oregon country"). But its hold had become increasingly tenuous – American settlers outnumbered HBC's British, Canadian, Iroquois and Kanaka (Hawaiian) employees by over 6 to 1.
In 1843, the company transferred the main trading post from Fort Vancouver to the newly founded Fort Victoria on Vancouver Island. Fort Victoria became a strategic outpost when Great Britain's negotiated the Oregon compromise – making the 49th parallel the border between US and British territories. The Royal Navy established a Pacific Station naval base at Esquimalt; now HMC Dockyard, CFB Esquimalt). In 1849, HBC assumed the role of colonial government to manage the territory.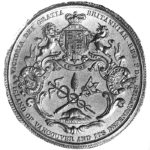 This did not work. In 1858, Crown officials took back control, sending out a new Governor for the Colony of Vancouver Island and Its Dependencies. Vancouver Island and the mainland Colony of British Columbia amalgamated (with gentle prodding) a few years later, then joined Canada in 1871.
The historic trail is now commemorated as the Regional District of Nanaimo's Horne Lake Heritage Trail.
Ancient Trail era (pre-1856 to 1872)
1856 survey plan = Independently discovered at HBC Archives. Locally unknown.
Route of the ancient (centuries' or millennial-old) trading trail across the mountain pass.
Portrait of Captain G.H. Richards, RN = an original work of art, discovered in private hands.
Another trail from Alberni Canal = original discovery = route to be researched.
Waggon Road era (1872-1886)
Records mentioning proposed waggon⊕ road #1 (1860s : Did not become a road).
1871 survey plan for waggon road #2 = original discovery at Provincial Archives.
Colonial/early-Provincial reports about the trail, road, and related events (slides, fires, etc)
This road built 1872, officially used until 1886.
Modern era (post-1885/86 to present)
Early construction details of the Alberni & Nanaimo Road (now Hwy #4)
1911 Gazetted Road notes (missing in BC) = out-of-province sources identified.
Earlier mention of limestone (1872 – Geological Survey of Canada)
Earlier reported mention of caves (1908, back from 1912)
Effect of 1856 survey on the legal status of "modern" Horne Lake Heritage Trail.
A missing story in the history of First Nations' canoe design in Canada?
B. Port Alberni Discoveries
Ancient trail era (pre-1856 to 1872)
Anderson, Anderson & Co. (AA&C) property was a British timber trading company. It was the silent investor in Stamp's Mill (the first sawmill in Port Alberni).
Waggon Road era (1872-1886)
1872 road = Original discovery that it ended at "the Grant farm" in Port Alberni.
The Grants were one of the first farming families, and first rented the "Anderson farm". This is likely AA&C property – the company also owned some of the first timber rights on Vancouver Island (personal communication, volunteer archivist, Alberni District Historical Society).
AA&C sold timber and spars to RN Pacific Squadron and other customers around the Pacific. It also operated a shipyard in the London Docks and later became P&O Lines. Many of P&O's archives were destroyed during the London Blitz of WWII so the records of its former agencies are sources for P&O material – their archivist tells me they had not known that their predecessor owned BC properties. The company is now a subsidiary of the global port and shipping company Dubai World.
C. Discoveries 2016-forward
1856 survey plan tracing (possible source identified).
---
⊗ Archaic spelling.
Images:
Arms of Great Britain: Public domain.
HBC Flag: Public domain.
Great seal of the Colony of Vancouver Island and Its Dependencies (1849-68). Designed by Benjamin Wyon (1802-1858), Chief Engraver of Her Majesty's Seals. Original held at British Museum. Photograph by Will Jackson, Vancouver – Own work, CC BY-SA 4.0, https://commons.wikimedia.org/w/index.php?curid=48273383