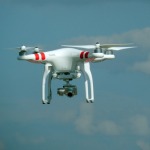 Many consumer drones use a purpose-built camera system. During brainstorming at Wednesday's Vancouver Innovation Labs meetup, we started wondering . . .
Why not use a smartphone? 
---
Comparing the iPhone 6 Smartphone with GoPro proved interesting: Just like the GoPro/drone-copter combo, smartphones have an on-board accelerometer, inclinometer, GPS coordinate system, WiFi remote controller, high megapixel camera, and waterproof housing options.  Combo assemblies not to scale.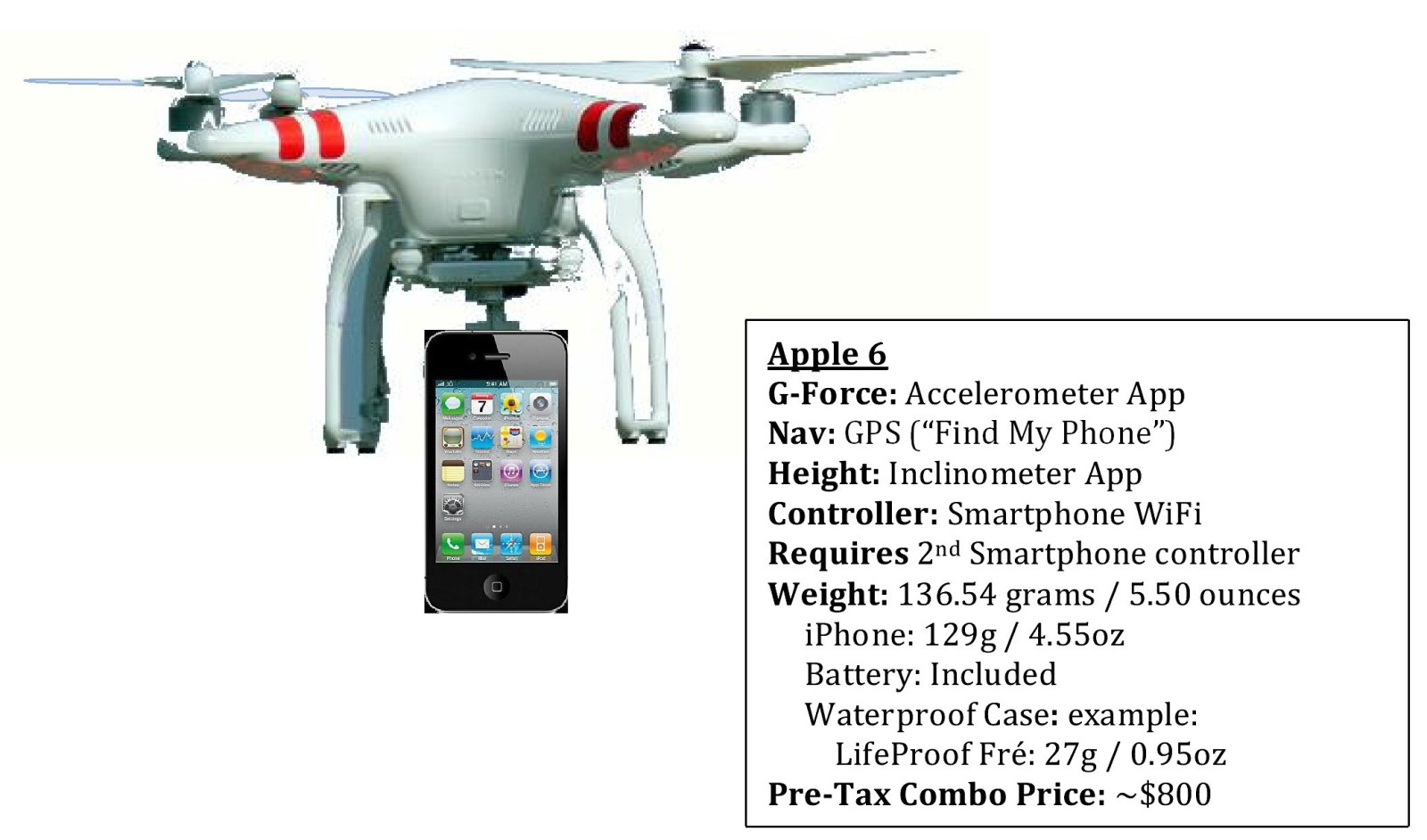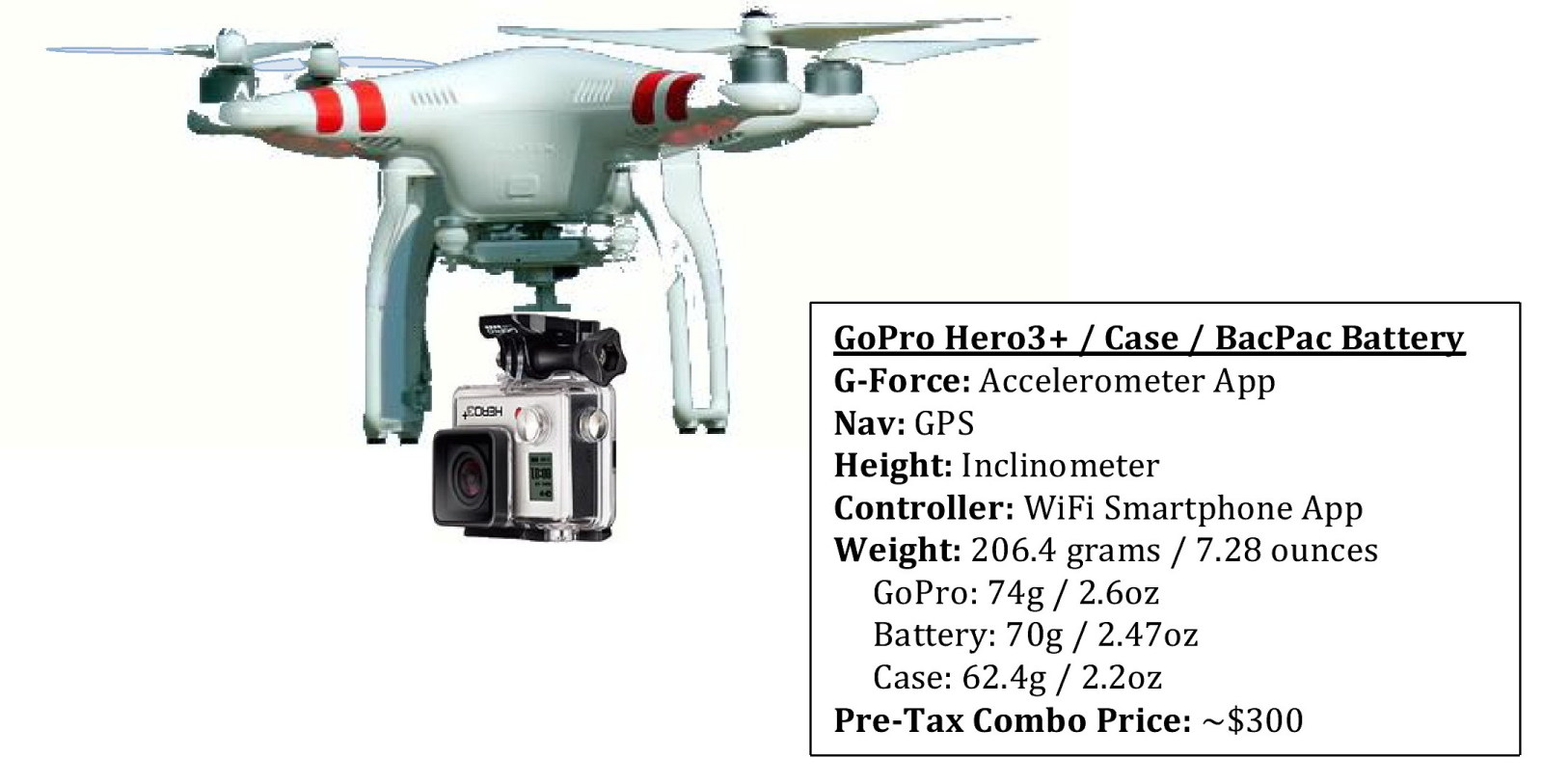 GoPro wins on $price when compared to an iPhone.
But weight-wise, a high quality smartphone wins hand's down.
---
And consider operating cost over the life of the drone:
Will amortizing a "lower weight imaging solution" (smartphone with high-quality lens and upgraded parts) make smartphones the better choice overall?
And it does beg the question, what happens when a smartphone with pure focus on high quality imaging and WiFi remote control comes on the market at a price-point near GoPro? 
And if Amazon's Prime Air drone package delivery venture gets approval from national aviation authorities, could a lower price Smartphone Drone Wayfinding Controller muscle its way in on the action?
– by David Huer
---
Images & Sources:
http://pixabay.com/en/drone-espionage-camera-spy-nsa-407379/
http://www.cellphonebeat.com/10-camera-phones-compliment-photographers-creed.html
http://www.cellphonebeat.com/10-camera-phones-compliment-photographers-creed.html
http://www.bitrebels.com/technology/iphone-5-camera-accessory-unique/
https://www.apple.com/iphone-6/specs/
http://www.amazon.ca/DJI-Phantom-Aerial-Drone-Quadcopter/dp/B00AGOSQI8
http://www.kunstform.org/en/gopro-battery-bacpac-battery-p-4830
http://www.lifeproof.com/shop/us_en/iphone-5s/iphone-5s-case-2014-colors/?color=Lime+%2F+Black
https://shop.gopro.com/
http://www.amazon.com/b?ref_=tsm_1_tw_s_amzn_mx3eqp&node=8037720011
https://www.youtube.com/watch?v=98BIu9dpwHU