Using Fluid Web Linkage (FWL) thinking to solve novel conundrums . . .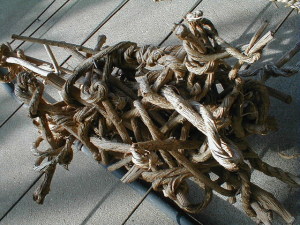 Identifying root causes can take significant time, effort, and energy. Many challenges are a thicket. What we think are the issues are often simply the visible tip of an "iceberg"; a clue that points to a wickedly tangled interwoven web–a Gordian knot of issues. I get embedded into the core data set to get to the core issue, having discovered that once we find the key to deal with this, the overlying elements unlock fairly easily.

---
Imagining Fluid Webs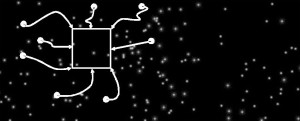 It helps to imagine yourself standing in the midst of clouds of data with datapoints arrayed around you; you are the moving core of the moving local cloud; and when wanting to look at something particularly closely . . . you gather and stitch the points together into an area of study.

This method seems to be best suited to discover what is the most essential; the tweak–the crux–that when activated unlocks the puzzle. The website at this link showcases my solution sets for different business challenges, including the ones described here:
---
Note 1:
GDKE: From the German "Gedankenexperimente"
Note 2:
I used to take the time to explain the steps to solutions (often having to take months or years) because uncomprehending evidence-demanders would demand a proof-of-the-how despite the evidence in their hands, but then after a chat with spatial-thinking compatriot Prof. Hugh Wynne-Edwards (who told me of his own challenges and then decision to give up wasting precious time trying to explain solutions to his uncomprehending linear-minded university colleagues), decided that it doesn't make a lot of sense explaining how we get to solutions, when oftentimes, linear-thinkers decide to ignore the results anyways.

So instead, when ready, I explain what the solutions are, what the measurable impact will be; and only flow-chart the results when absolutely necessary.

NB: Roger Martin has gone into detail explaining why "linear-thinking" and "ambiguity-comfortable design-thinking" do not easily mix in many corporations and universities (book: The Design of Business).