For Internet-era Humans:
Is Blockchain a realization of Asimov's 3 Laws?
Blockchain's Disruption to 2nd-Era Social Media
David Huer, Canada, January 2018
PDF Document Link [here]
This is an allusion to the idea of "Personal Presence" in one of Asimov's 'Elijah Bailey/R. Daneel Olivaw' series of novels.
People in electronically-connected countries generally have 9 personas: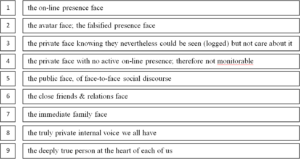 During the Pre-internet Era (most of human culture), we had 5: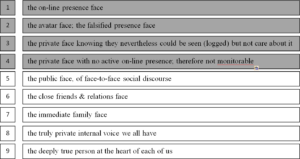 During the 2nd (Post-Chat Room) Social Media Era
Websites sold "First-4" Data to Advertisers. Inferring that First-4 Data gleans clues about Inferred-5. Using machine-learning and AI, now, to claim further inference success…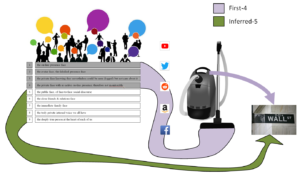 Where are you on the daily persona journey?
Who plays the instrument that manipulates your soul?

What's worrisome for today's social media giants?
Self-demonstrating that there is NO social contract/respect for deep privacy.
Not needing to make one, without the presence of an alternative.
Blockchain's deep power? It is that alternative.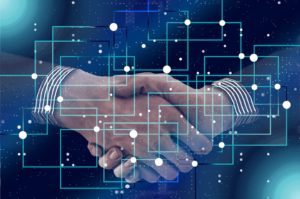 Blockchain systematically engineers true respect for deep privacy. A true deep social contract, a truthfully private exchange. Returning the First-4 to Asimovian Full-9 Personal Presence and Control The next iteration of the Internetosphere.
Until Blockchain gets disrupted.
---
Images:
(a) Fair use via wikipedia: File:The-robots-of-dawn-doubleday-cover.jpg
(b) https://www.goodfreephotos.com/people/having-dinner-together-with-the-family.jpg.php CC0 / Public Domain License.
(c) http://maxpixel.freegreatpicture.com/Group-Businessmen-Confirming-Team-Feedback-2990424 : CC0 Public Domain, Free for commercial use. Link referral required;
(d) https://commons.wikimedia.org/wiki/File:Gray_vacuum_cleaner.svg CC0 1.0 Universal Public Domain Dedication.
(e) https://pixabay.com/en/block-chain-personal-shaking-hands-2850276/ CC0 Creative Commons, Free for commercial use